http://www.newgrounds.com/portal/view/679706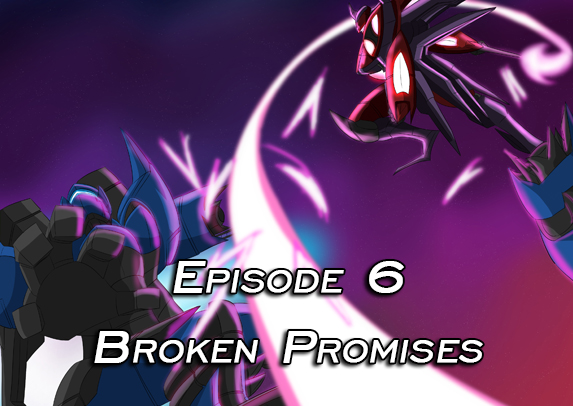 I'm alive! Oh man, this one took a long time. Episode 5 was the last post/release I had on Newgrounds and that was last year. This season finale kicked my ass between everything going on in my life. Lost 3 months last year of productivity to some personal issues, but being able to come back and finish this is tremendously important to me. 
It's a long one at 22 minutes. I'm really happy with my growth from episode 1 to now on this series. I learned a lot, still am learning. I'm much more confident in the animator/creator I am today than I when I released episode 1 back in 2013. 
This episode serves as the end of my "experiment" period and makes the beginning of my series' main plot. Season 2 is everything I loved about my story. Season 1 was just a way to get to the inciting incident to start the protagonist's journey and I'm really happy with it. There's issues and I'm working on making a combined OVA of season 1 where I'm going back to fix those issues with episodes 1-3. 
For those on Newgrounds that have kept up with me, followed my work, I really hope you enjoy the season finale. I know I'm not super active in the community or post regularly. But Newgrounds is where I first discovered animation and the idea that you could make your own project. So I'll always continue to post work here and hopefully I'll continue to improve and learn. 
Episodes are generally released on Youtube first, so you can always follow me there as well https://www.youtube.com/user/AzureProStudios